While there's plenty of elbowroom, Mazatlán's sunny beaches clamor with activity. Strolling vendors display their hand-made crafts, parasails float upward, and sunbathers of all ages frolic in the blue Pacific. Mazatlán has one of the longest stretches of uninterrupted beach in Mexico. At low tide you can walk out more than 50 meters. Water temperature tends to stay in the 65-75 degrees (Fahrenheit) range year round. Mazatlan offers various types of beaches for all tastes. Surfers or lovers of high waves will be more than satisfied at Olas Altas, Playa Los Pinos by Valentino's or Playa Bruja, north of Cerritos. Punta Camarón and Playa Sábalo are on each side of Valentinos in the Golden Zone and attract local surfers.
---
---
Las Casitas - 1970
You can also do a one day trip to the beaches on the islands off the coast. Isla de Venado (Deer island) has a calm beach where you have a superb view of Mazatlan. You can reach this beach either renting a boat or kayak or take one of the popular island cruises. You should also go to Isla de la Piedra (Stone Island) to experience the long and clean palm beach. On the beaches in the Zona Dorada, beware the vendors. You will be constantly harrased by people selling crafts, jewlery, hair braids, carvings, and anything else you could ever want while relaxing on these beaches. The problem being is that you usually don't want it when they ask. A tip is to sit away from the hotel chairs and closer to the water, as you'll usually be out of the main path of the vendors, or simply to visit one of the less popular beaches.
Las Casitas - 1980
In the Zona Dorada, or "Golden Zone," where the best hotels, restaurants and shops are situated, you'll discover several first-rate beaches. Playa Las Gaviotas is pretty but fairly crowded. Playa Sábalo, located in the northwestern section, is the city's most popular beach. Tourists, merchants and surfers converge on the beach, and the atmosphere is quite lively. If you seek a more solitary environment, walk south—the crowds thin out but the beauty is undiminished. Playa Olas Altas is the place where surfers can catch the biggest waves, particularly in the summer. Playa Norte, located north of Olas Altas, is popular with the locals, with its casual palapa restaurants where you can enjoy fresh seafood and refreshing drinks.
---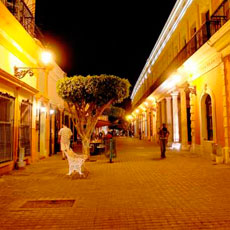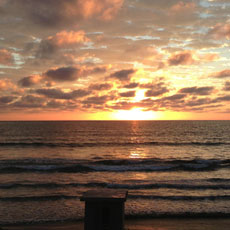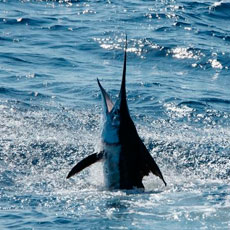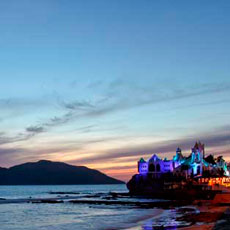 ---
Las Casitas - 1990
If you really want to avoid the crowds, however, just head north of the Golden Zone, where you'll find some of Mazatlán's lovely, uncrowded beaches. Playa Bruja, just north of the Golden Zone, is an idyllic secluded beach. Playa Los Cerritos is the perfect place to enjoy the things that make Mazatlán famous—unbroken stretches of golden sand edging a warm blue ocean.
Las Casitas - 2000
Mazatlán is situated on the Pacific Coast of Mexico, almost directly across from the tip of the Baja peninsula. Mazatlán has its own airport, as well as ferry service to La Paz. See the getting here section for more information regarding how to reach Mazatlán. Mexico history, mazatlan resorts, mexico resorts, mazatlan maps, mexico maps, mazatlan accomodations Set at the foot of the Sierra Madre Mountains on a peninsula that extends into the Pacific Ocean, Mazatlán is one of the Mexican Riviera's premier resort areas. Its remarkable scenic beauty is complemented by a delightful festive atmosphere and a wealth of exciting activities.
---
Las Casitas - These days
Although Mazatlán is one of Mexico's most popular vacation destinations, it has another identity as the largest port in Mexico, with a bustling economy independent of the tourism industry. This duality adds an interesting cosmopolitan flavor to this unique city that you are sure to savor. Because it was a city long before it became a beach resort, Mazatlan is less touristy than some of its neighbors on what the cruise industry calls the Mexican Riviera. Places like Puerto Vallarta and Los Cabos, which like Mazatlan are ports of call on the cruise ship circuit, were tailor-made as resort developments. Mazatlan on the other hand is a city that discovered it had a beach out front and became a resort almost as an afterthought.
---